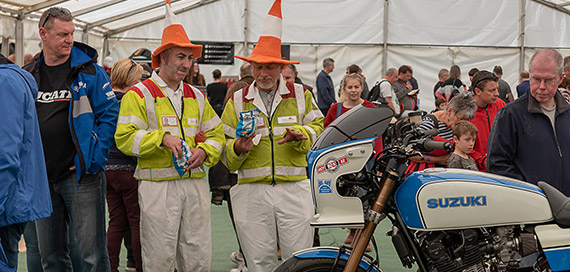 The National Custom Show and U.K. Championships
All under cover! A superb exhibition and showcase for contemporary customs and modified classics and features the 80 finalists competing for the National Custom Championships. The definitive Invitational Exhibition which celebrates and honours the finest custom builders in the UK. A platform dedicated to young, emerging and experienced custom engineers, both pro and non pro. A showcase for the latest contemporary shed builds and emerging talent. a celebration of engineering and design excellence which embraces the modern custom scene and the new wave. Specialist exhibitors in the huge marquee. Not to be missed. Preview Day on the Saturday from 12:00 to 17:00. Main Show day from 08:30 to 17:00.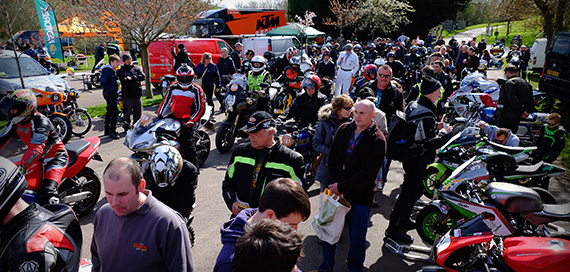 What you can expect on both days
Saturday is Preview Day (more info in Book Tickets) and is our privilege day for the enthusiast and judging for the Custom Championships. Sunday is Main Show Day with full Track Action, Engineering Excellence and so many Motorcycles. Celebrate the best in custom builds, shed builds, race bikes, factory bikes, one off bikes, lots of bikes! Main Show Day features Run the Hill, Paddock Specials, Meet the Guests, Passenger Experiences, Trader Zone, Kids Zone, Great Food, Live Entertainment and of course, new for 2019, Kickback, the National Custom Show. It's also the day we announce the winners of the U.K. Championships. So much to see and do, for the whole family. Discounts for Advance Tickets available and Under 16's go free.
Saturday from 12 noon to 17:00, Sunday, Gates open 08:30, track action starts at 09:30, show closes at 17:00.